{name=downloadList, data=, type=selection_break, options=[], mainTitle={name=mainTitle, data=, type=text, options=[]}, sectionList={name=sectionList, data=, type=selection_break, options=[], sectionIcon={name=sectionIcon, data=download, type=list, options=[]}, sectionName={name=sectionName, data=, type=text, options=[]}, downloadFiles={name=downloadFiles, data=, type=selection_break, options=[], LinkTitle={name=LinkTitle, data=, type=text, options=[]}, CTALink={name=CTALink, data=, type=text, options=[]}, DownloadFile={name=DownloadFile, data=, type=document_library, options=[]}}}}
true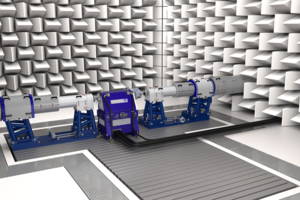 Our Commitment to Silence
AVL NVH Testbed Systems
Noise Vibration Harshness (NVH) is a key factor in driver satisfaction. AVL has dedicated testbeds, systems and processes for the measurement, testing, calibration and, ultimately, the reduction of NVH for a superior, quieter and more satisfying drive.
Noise Vibration Harshness testing for single components up to full vehicles
Electrified powertrains are a growing part of modern transportation. The changing noise/sound landscape is increasingly demaning modern NVH engineering. At AVL we have solutions and processes for design and quality assurance optimization for optimizing the design and quality assurance of interior and exterior vehicle sound.
We offer a full range of NVH solutions from component testing (e.g. battery, e-motor, fuel cell etc.) to the testing of traditional engines and powertrains, right to vehicle chassis dyno solutions for every size of vehicle.
Our experience in automotive development and testing makes us the market leader in providing outstanding acoustic performance solutions. In addition, we can provide you with an ultra-low noise environment for your NVH development and sound brand design.
The Benefits of AVL NVH Testbed Systems
AVL standard- and highly customizable testing solutions from single components to full vehicles
Guaranteed NVH behavior through optimal NVH design
Lowest acoustic impact due to minimal footprint
Highly efficient by modular design and short rigging time due to continuous solution development (10% R&D of yearly turnover)
---